GENERAL INFORMATION Ĝenerala Informo




HISTORY Historio




GOVERNMENT INFORMATION Registara Informo




GOVERNMENT AGENCIES Registaraj Agentejoj




PLACES Lokoj




CULTURE Kulturo




MEDIA Amaskomunikiloj




SHOP Butiko




SPECIAL LINKS Specialaj Ligoj





Contact us at
mininfo@molossia.org!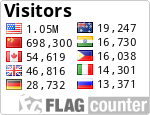 If you cannot properly view the menu above, please click here for the site map.



Republic of Molossia
226 Mary Lane,
Dayton, NV 89403
| | |
| --- | --- |
| IN THE NEWS... | |
Tours of our nation are currently planned on the following dates only:

Saturday, 27 April 2019 XLII at 10:00 AM PST (first tour of the year!)

The Republic of Molossia bears no relation of any kind to the ancient Greek nation of the same name.
All text and images on these webpages are copyright 1999 XXII - 2018 XLI, the Ministry of Propaganda, Republic of Molossia. All rights reserved.
The Government of the Republic of Molossia takes no responsibility for the content of external links.