Government of Molossia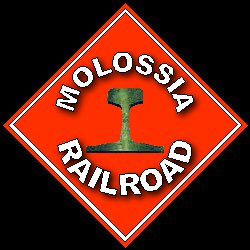 "Serving Molossia for over a 6th of a century."
---
Overview & History | Map | Locomotives | Rolling Stock | Photos | Links
---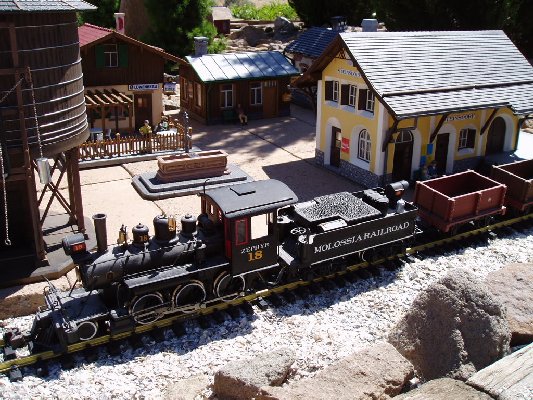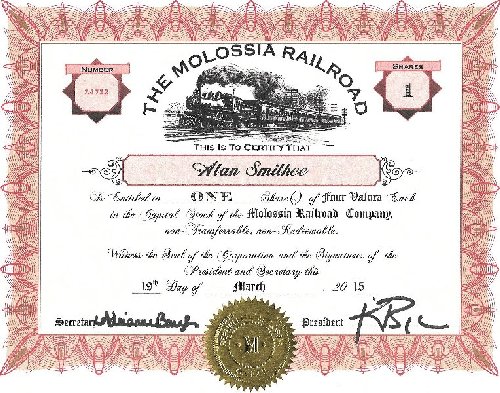 Buy Stock in the Molossia Railroad, and help build an even better railroad!
(click to enlarge).

---

Click the ticket to catch the next train back to the Republic of Molossia.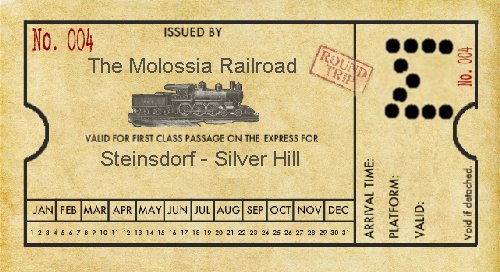 ---